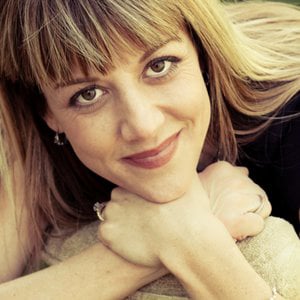 Jennifer is amazing to work with. I've known her not only on a personal level as a fellow writer, and seen the quality of her work, I've also had the opportunity to work with her professionally through my role at Bamboo Creative. Jennifer has done an amazing job helping to support Bamboo's copy and content needs through both her writing and editing skills. She has the ability to take an assignment and get it done quickly, and she also provides an end result that is of the highest quality. Her writing is impactful, eloquent, yet succinct, and she is truly a joy to work with. I would highly recommend her for both writing and editing services!
Jennifer did a great job. She finished early and did above and beyond what I had asked. I would definitely recommended her to others.
Kenneth Oosting
CEO / Inspired Solar Technologies
I hired Jennifer Edwards to edit two technical articles for the ASME and IEEE publications. Jennifer did a great job, was thorough in her work, and helped us meet the publication deadlines. She added value to our writing projects with her suggestions and attention to detail. I would definitely recommend hiring her for editing and writing projects.
Jennifer Edwards is a dynamic thinker, speaker, editor and writer. Her clear and concise insights into ministry are compelling. She has great abilities in editing manuscripts to make them more readable and vibrant. We have worked on a number of projects and her work behind the scenes, as well as on the platform, has been professional and of the highest quality.
JD Daley
/ The Cobbler's Gift
I love the power of the written word. It creates it's own life. As a first time published author, working with Jennifer was an awesome experience. She knew what I wanted to achieve and helped me project my creativity to completion. I look forward to working with her on my next projects.
Ron Barringer Jr.
Flash Fiction Author
Jennifer Edwards is a godsend. A mutual friend recommended her and I have been a happy writer ever since. Her direction and feedback have been right on point. In fact, Jennifer has made me more confident in my writing. I highly recommend Jennifer Edwards Communications.